DE LIJSTENMAKERIJ
DEN HAAG
Since 1991


collection
De Lijstenmakerij Den Haag offers a wide range of frames and cardboards from renowned national- as well as international suppliers. You are able to choose from over 3000 types of frames, from a classical to a modern style. We also have a collection of picture frames and frameboxes for t-shirts. For passe-partouts we have a wide colour range of acid-free cardboard.
The suppliers we cooperate with deliver high quality products; you can choose frames from the collection of Nielsen, Bowart, Barth Larson Juhl, Vadia, Krützmann and KWH, for cardboard from the quality brands Moorman en Bainbridge, we use extra clear normal glass as well as Clear Colour museum-glass and we offer the reliable display systems of Artiteq.
For specific wishes we have good contacts with exclusive suppliers so we can meet all your preferences.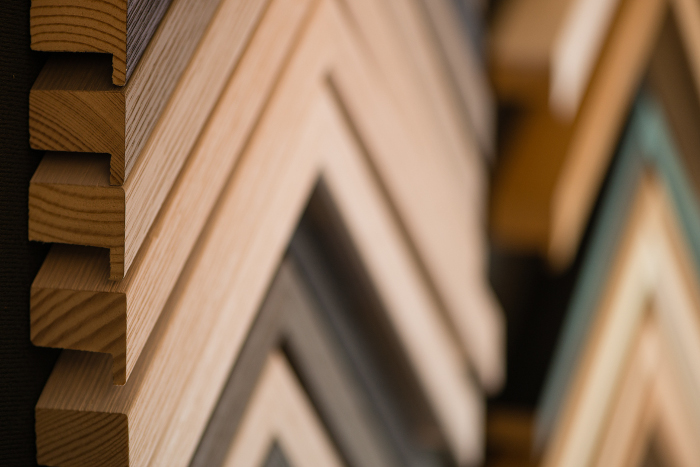 craftsmanship
With over 25 years of experience De Lijstenmakerij Den Haag can guaranty high craftsmanship. Each framing is custom-made with a lot of attention and expertise.
Only the highest quality materials are being used for your framing. For the passe-partouts we use acid-free cardboard which is specially developed for museums and supports the conservation of your framed artwork. In addition to this we are specialised in museum-glass. This glass has a minimal reflection and shows all colours perfectly. Because the glass is UV resistant the framed artwork is best protected.
With our wide collection of materials and possibilities a good consult is essential; therefore we are glad to help you with a personal and professional advice.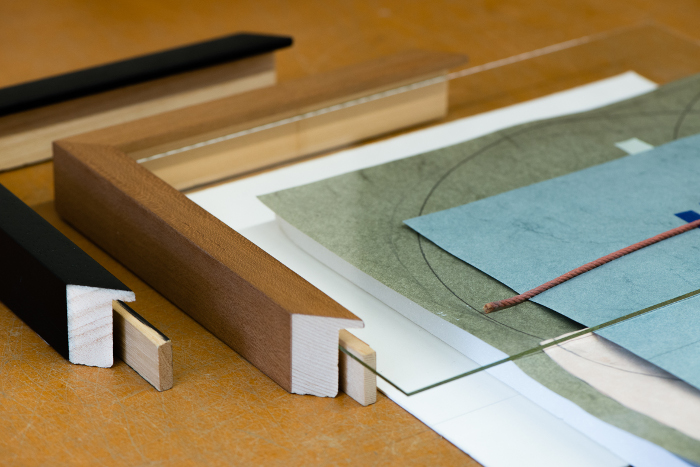 innovation
De Lijstenmakerij is not only specialised in traditional framings, but also in 'out of the box'-framings. We provide tray frames, box frames, mirror framings and framings with unusual materials. For a specific kind of artworks we developed a framing concept which is unique. Because of these innovative techniques we can provide special and original custom framings.
For cutting passe-partouts we use a computerized cutting machine. This technique ensures total control and extreme precision. Moreover, in addition to the standard passe-partouts, almost all desired forms are possible, such as round or oval.
For guidance on printing and refining your photography you can contact us as well. We have the knowledge o advise you on various types of photo paper, acrylate and dibond.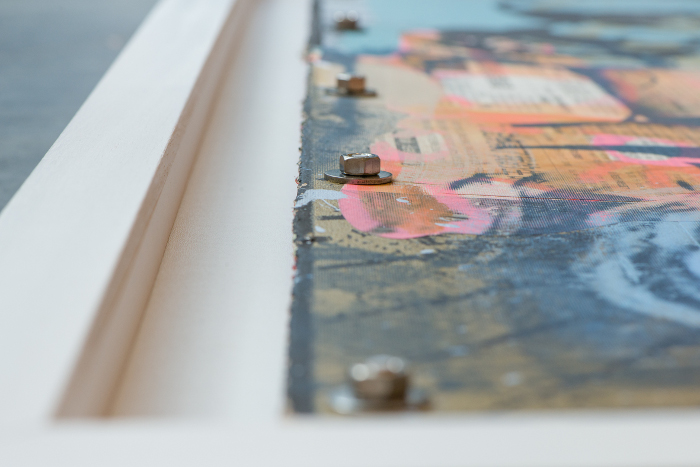 restoration
With some framings time clearly left its marks. At De Lijstenmakerij Den Haag we can make sure your framing will be cleansed or reframed.
Because of our years of experience we can give you the right advice about restoration. In consultation with you we decide which restorations we preform our own, such as glass fractures, glue work and repairing frames.
For more demanding restorations we have a longstanding cooperation with renowned experts. For paper restorations we work with Atelier Van Bekkum and for painting restorations with Josien van der Werf.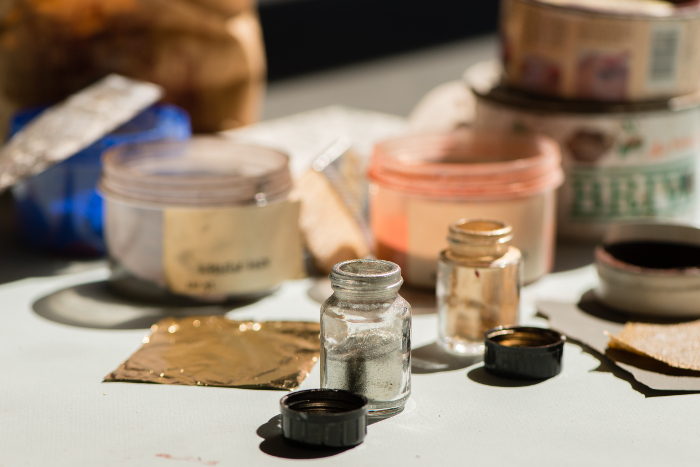 about us
Because De Lijstenmakerij is part of De Galerie Den Haag B.V. we know how to frame and present artworks. We are linked to De Galerie Den Haag, De Kunstuitleen Den Haag, Project 2.0 / Gallery and De IndolaFabriek.nl.
Quality and service are very important at De Lijstenmakerij Den Haag. Since 1991 we provide custom framings for small and large companies, museums, embassies, ministries and of course for countless individuals.
We have earned business from different authorities, such as the Kurhaus Hotel, the Dutch Royal Family, the Atlantic Hotel, Hoogsteder & Hoogsteder, Museum Meermanno, Luzac, NATO and The Historical Museum of The Hague.
We also maintain a strong relationship with independent artists among which Casper Faassen, Cole Morgan, Bastiaan Kijzers, Maayke Schuitema, Robbert Fortgens, Crail Moansburg, Piotr, Geert Kollau and many others.
It is no problem if you would like to let a framing being picked up or delivered. We can schedule an appointment at short notice.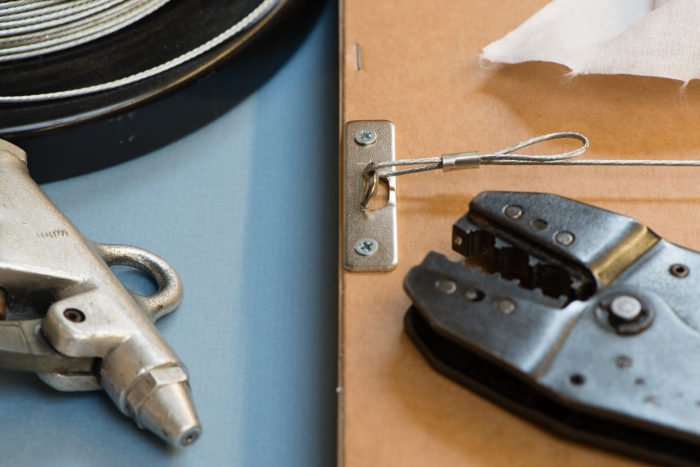 contact
You are welcome to stop by De Lijstenmakerij Den Haag at any time. In case you are planning to come by car there is enough parking space available.
openingstijden
Tuesday:10:00 - 18:00
Wednesday:10:00 - 18:00
Thursday:10:00 - 18:00
Fridag:10:00 - 18:00
Saturday:12:00 - 16:00
On other moments you are welcome by appointment.
adres
De Lijstenmakerij Den Haag
Sumatrastraat 246a
2585 CW The Hague
070 - 352 18 58
E-mail